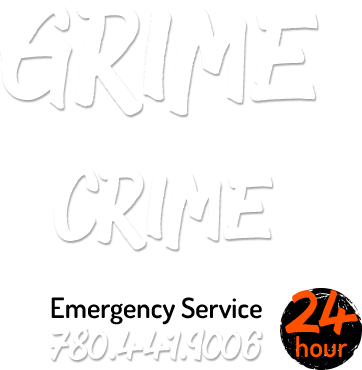 Residential & Commercial Remediation Services in Edmonton
As a leading provider of comprehensive cleaning services to residents of Edmonton and surrounding areas, Grimebusters Ltd. has come a long way since its infancy as a simple carpet cleaning company. Over the past 20+ years, our selection of cleaning services has expanded to accommodate the needs and demand of our ever-growing customer base. Over the years, as we began receiving a growing number of calls to clean up increasingly risky sites, we decided to train our technicians for particular fields within the cleaning service industry in order to provide our customers with the expert and specialized care they had come to expect. As a result of this, some major additions to our coveted repertoire were made in the form of various remediation services. Our dedication to remaining current on the latest industry developments, as well as to the continued and consistent specialized training of our skilled technicians, has earned us the Asbestos Worker Certificate, excellent standing with the
Better Business Bureau,
as well as membership within the
Stony Plain Chamber of Commerce.
For all information concerning the remediation services offered through Grimebusters Ltd., visit our individual service pages listed above, or contact our Edmonton offices directly to speak to a professional. Our outstanding reputation was built on hard work, integrity, and attention to detail, all while keeping prices low in order for our comprehensive services to remain accessible to all who need them.

Remediation
Services

Cleaning
Services

Flood
Services

Construction
Services