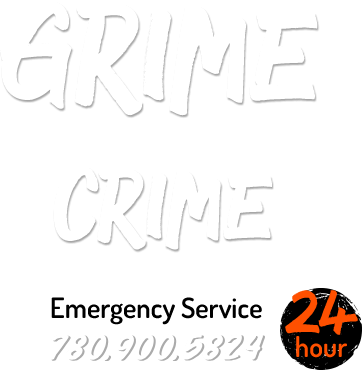 Commercial Cleaning Services in Edmonton
Cleaning is rarely someone's favourite task, and cleaning a commercial space can be especially frustrating. Deep cleaning and removing bulky items can be difficult for people with physical or mental barriers. Grimebusters takes that challenge off your plate through our Edmonton commercial cleaning services.
Grimebusters offers a comprehensive list of commercial cleaning services for all of your commercial deep cleaning needs. We specialize in the following services:
Commercial Junk Removal
Office Deep Cleaning
Apartment and Condo Common Area Cleaning
Move In & Move Out Cleaning
Garbage Chute Cleaning
Balcony Cleaning
Our team is ready to take over and give your commercial space a professional clean, whatever that entails. If you have any questions, we would love to talk to you about them!
Hassle-Free Cleaning
The willingness and skill of our professional Grimebusters commercial cleaning service team means that you don't have to deal with the stress of running a commercial property and keeping it spotless. We understand that cleaning can be a daunting task, whether it's for your office, apartment common areas, or garbage chute.
That's why we're here to take the burden off your shoulders and provide you with a clean and healthy environment. Our team of professional cleaners is dedicated to delivering outstanding results while ensuring your satisfaction.
Commercial Cleaning Services
Hiring commercial cleaning services in Edmonton can help any businesses looking to maintain a clean and healthy workspace. Not only do clean work environments promote a healthy work atmosphere for your employees, but they also project a professional image to prospective clients and visitors. Grimebusters has the expertise, equipment, and cleaning products necessary to tackle even the toughest cleaning challenges, ensuring that you are able to focus all of your attention on your business operations. Our commercial cleaning services will eliminate the need to purchase and maintain expensive cleaning equipment and supplies, all the while saving you time in determining the best courses of action.
Grimebusters Commercial Cleaners
Commercial cleaning tasks do not need to be a hassle to do. By contacting Grimebusters, you can alleviate that unnecessary stress around keeping your space clean and safe for your employees and clients.
You can trust Grimebusters to get the job done right. The Grimebusters team has been cleaning for over 20 years and is in constant training to find better, more efficient ways to do your property justice. So, sit back, relax, and let us handle the cleaning for you!
For more information on the general construction services we offer, or to make an appointment for evaluations and quotes, contact Edmonton's cleaning and restoration leaders at Grimebusters Ltd. today!