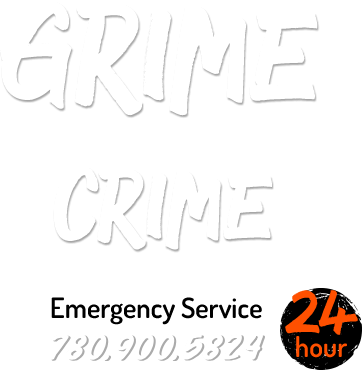 Cleaning Services for Move-Ins/Outs
One of the most frustrating parts of moving is that when you're ready to move out, you must tackle the daunting task of deep cleaning. For some, this is just not in the cards. That's where Grimebusters comes in! With over 20 years of experience, Grimebusters is home to Edmonton's top move-in and move-out cleaning service. Our professional cleaners constantly strive for more knowledge and training, ensuring that the Grimebusters team has access to all cleaning solutions.
Comprehensive cleaning services are exactly what you need to alleviate the stress of move-out cleaning. For apartments, condos, homes, and more, Grimebusters can provide timely cleanings for your home. Whether you have physical barriers preventing you from cleaning, have no idea where to start, or any other reason, Grimebusters is your solution. Our compassionate team respects your privacy and will do a professional and thorough job without making you uncomfortable in your own home.
We are available 24/7 for emergency cleanings, so you never get stuck in a tight spot. Grimebusters specializes in biohazardous cleaning, meaning that urine, blood and grime—some of the toughest stains—are not an issue for us. When you are ready to move out or into a new place, Grimebusters can facilitate a thorough cleaning.
Our move-in and move-out cleaning services specialize in many areas:
Odour control
Animal stain removal
Junk Removal
Balcony cleaning
Specialty deep cleaning
And more!
For more information, please contact Grimebusters. Every situation is different, and a conversation will help us determine what method of cleaning will help you obtain the best results.
Hassle-Free Move Out Cleaning Services

Grimebusters move out cleaning services give clients who are in the midst of moving the peace of mind that their home will be thoroughly and professionally cleaned before anyone else walks in. Moving in itself is stressful without the added obligatory deep clean. Grimebusters employs dedicated individuals who are experts in every area of cleaning. Trust the professionals to make your home sparkle.
Grime is a Crime: Move Out Cleaning Services Edmonton
Whether you're getting ready for your walk-through inspection or for the eyes of potential buyers, a good clean is exactly what will make your home stand out. Grimebusters can handle that for you! Give yourself some rest after all the work you've already done in preparation to move and hire a professional move out cleaning service. Contact Grimebusters today, and we can start the process of cleaning your space.
For more information on the general construction services we offer, or to make an appointment for evaluations and quotes, contact Edmonton's cleaning and restoration leaders at Grimebusters Ltd. today!