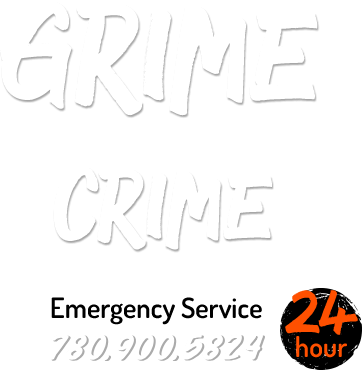 Flood & Water Damage Restoration Services
A flood in your home or business can have devastating consequences. On a residential basis, it can cause serious damage to your home's structure, as well as its contents, and can leave you without a place to live. Commercially, it can lead to business shut-down and cause lost time and revenue. Additionally, every hour counts when it comes to cleaning up the mess a flood leaves behind. Procrastination in such a situation will lead to severe structural and property damage, as well as the permanent ruin of any valuables contained within. Therefore, it is absolutely crucial that flood restoration be performed ASAP!
This is why placing a call with Grimebusters Ltd., Edmonton's premiere water damage and flood restoration company, should be the first step you take after a flood has occurred on your property. We understand the debilitating consequences of water damage and excel in the post-flood restoration of damaged assets. Our skilled and licensed technicians are available 24/7 to provide emergency response in urgent situations, and a full team, equipped with portable and truck-mounted extraction units, will be dispatched to your door immediately.
Water damage can be very sneaky. Oftentimes, water seeps into tough-to-reach structural crevices and remains there undetected, and, although you can't see it, continues to wreak havoc on your property. Grimebusters Ltd. is equipped with specialized moisture-monitoring equipment to detect these hidden pockets of moisture, as well as dehumidification and air-moving equipment (such as powerful fans) to dry them out. Once the structure is dry, the Grimebusters carpenters re-construct any damage that has taken place to make your home or business look like new again. It is our top priority to ensure the entire procedure is done quickly and efficiently to get your life back to normal. We'll even deal directly with your insurance provider to spare you the hassle.
Comprehensive Post-Flood Restoration, Construction and Reconstruction
Grimebusters Ltd. is happy to offer full reconstructive services for those instances when damage has resulted in the removal of affected structural materials. Guaranteed workmanship and competitive prices are just some of the reasons to choose Grimebusters Ltd.
As a true one-stop-shop for all post-flood restorative services, we pride ourselves on being able to provide the following:
Foundation Repair
Framing
Insulation & Vapour Barrier Installation
Drywall Installation
Painting
Stipple & Texture
Flooring Installation
Tile Installation
Cabinet Installation
Custom Mouldings
Ceiling Systems
Fine Finishing
Doors & Windows
Plumbing
Electrical
HVAC
For all additional information concerning our restoration services or to schedule an appointment, contact the true experts today. Grimebusters Ltd. will have your home or business back in prime condition in no time!