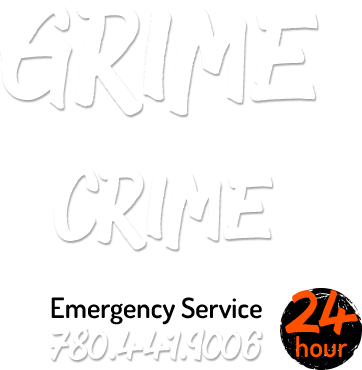 Asbestos Abatement & Removal
Asbestos Abatement & Removal in Edmonton and Surrounding Areas
Facts concerning the health issues associated with asbestos are now very well-known, and Alberta has some of the most stringent legislation in Canada when it comes to dealing with Asbestos Containing Materials (ACMs). Our skilled technicians are Occupational Health and Safety (OHS) certified in asbestos abatement and removal for Edmonton. So, whether you need advice, material sampling, or abatement, you can be sure that the highly-trained professionals at Grimebusters Ltd. will know what to do. In the past, asbestos was widely used in construction due to its fire-retardant proficiency. With time and continued testing, studies showed that the pros of asbestos were greatly outweighed by the serious
health consequences
associated with prolonged exposure to this material, such as asbestosis, mesothelioma, and lung cancer. Thankfully, the use of asbestos-containing materials was banned in the early 1990s. If your home or business building was built prior to this, you may want to have a professional come in to perform specialized tests and make sure you're not breathing in dangerous asbestos fibres. The following are places in your home/business that could potentially contain asbestos or ACMs:
Drywall Joint Compound
Ceiling Tile
Ceiling Stipple (Popcorn)
Vinyl Floor Tile
Vinyl Roll Flooring
Adhesives, Mortar & Grout
HVAC Duct Tapes
At Grimebusters Ltd., the safety of our staff and customers is our number-one priority. We take utmost care in upholding compliance with each individual project, ensuring that at the end of your job a final clearance has been provided in a timely and cost-effective manner. We use only the best methods of containment, removal, and decontamination. Our equipment is of the highest quality and professionally tested on-site to ensure accuracy. Third-party consultation, air testing, and reporting are all included as part of your abatement, ensuring that legislation is followed, limiting liability for you as the customer.
If you are worried that your family or employees may be at risk for asbestos exposure, call Grimebusters Ltd. today to have one of our specialists come out to your home or business to perform a thorough investigation and provide you with a written quote. Get the advice and service you need from professionals you can trust!